This year was all about school. About homeschool. The kids did so well in conventional school, that it seemed important to withdraw them as soon as possible. We got into lots of good trouble this year! Here is the proof.
The Homeschool BUS!!!
Did you know there is homeschool bowling! Yeah!!!!
And Homeschool wood piling!!!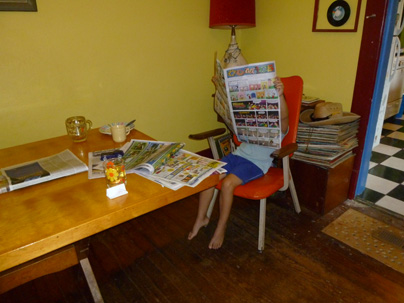 And Homeschool reading lessons!!!
and homeschool boating!!
And homeschool BB gun lessons!
And homeschool dishwashing!!!!
Art Lessons!
A little science....
Eureka got to hang out at Carole Katchen's studio for some lessons....
her home studio....(no she doesn't wear glasses, she just likes them)
Other science lessons.....a little chemistry....
Music lessons......
A regular 4-H studio around here!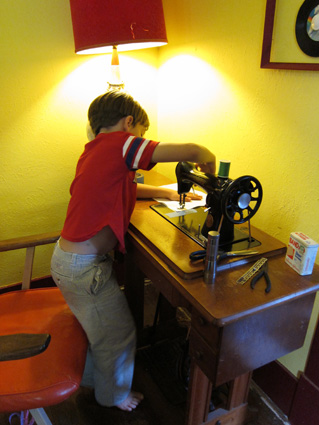 When you homeschool, you can do cool things like be the FIRST CAR to park in the new library parking lot!! Making history!
Happy hour soda fest at Taco Mama's
The kids participated in the Locker Project, down at the old Hot Springs High School. This was Zephyr's.
And Eureka, with the mermaid theme.
We travelled up to Ohio for the Silver Baby Cup golf tournament. Tiger Woods was supposed to be there, but I guess something happened.?.
Marionette show at Rocky Roost with the ever fun Julie Williams.
and before you know it, Christmas is upon us. Time to head back out! (didn't we just get home?)
Eureka turned 60 this year! Time is just a FLYIN! Owl cake hand made by the resplendent Karen Holcomb.
On the way to Ohio, the kids are excited about camping in October!!!
Evil pirate Zephyr ready for the kill.
Hitting the Oktoberfest celebration at City Lights in Sylva, NC
The kids charming Newt for his birthday on Newtoween!!!
Zac went all out with the whole "sex appeal" thing this year for Halloween.
Sometimes kids prefer the man made beach.
Of course no trip to Ohio would be comlete without hitting the beach in Pensacola with the staff of FRESH! Yeah, thanks Mark and Courtney!
and a little persimmon picking with the Roorda grandparents!!!!
The mistletoe in Florida is a little early!!!!
Kids dressed and ready to party at Barbara & Ze's wedding!
And off to Florida we go!
Slim and Carol hit the stages of Christmas celebration once again.
All the grandkids on the Roorda side (minus Jillian, the newest, who is clearly off stage left doing something hilarious)
I almost forgot to mention, on the trip to Ohio-NC-FL we got Romeo the super wonder love cat!!!! We stole him from Newt and June, who had rescued him.
He actually wasn't such a bad travelling cat, either!
A little NC Christmas time, Zephyr got a train track!
And what Eureka thinks the family band should look like.
The family band live, and.....
Well, back to the old bump and grind for this princess.
Or this. Try this. Check out the lighting!
Old Washington State Park print shop. It is cool.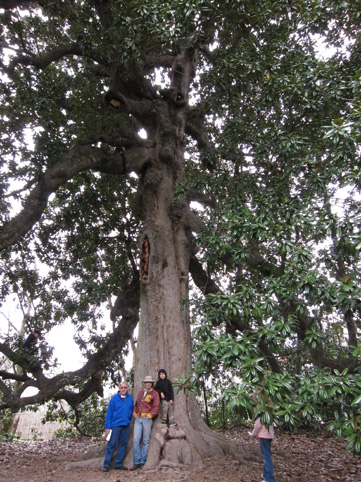 Check out that Magnolia Tree!
Park in Little Rock.
An outdoor Easter feaster this year.
Mom and Dad tell the kids about the game of Life. Good luck with that one!
Down to Monroe, LA for some Celtic fun!
Another successful and ever growing bunch of wild leprachauns! Ready to parade!
Almost Italian! Just so close!
Zac's newest invention. Or maybe a musical casserole. Putting things together in new ways.
When you have the best looking flatbed trailer in town, you get to do all the fun things, like hauling brewing equipment for the future brewery in town, thanks to Rose and Todd for coming to Hot Springs and making things MORE FUNNER!!!
What a bunch of fancy ladies! At Emily's wedding in Raleigh, NC. After this my camera broke (I wonder why) and I have no more photos of how lovely we all looked.
This was a talent show we threw at Low Key Arts (props Bill and Shea!) for all the kids to show off their freshly accumulated talent. I don't have many photos, but if you want to see my kids play the Crawdad Song, click here!