The summer of 2011 was quickly absorbed by driving on I-40 between NC and AR, and heat, and working in the heat. Did I mention the heat??
Nothing says summertime like a good chlorine soaking! Go kids!
Then there is Vacation Bible School. The price of being a kid.
On the flipside of the coin, the freakshow came through town, and I think my kids were the only kids at Vacation Bible School with a sword swallower in their living room. Yeah, take that!!
This cake says it all. You know it is hot, when you throw a party and people show up with a cake that says, "Damn It's Hot!" The theme of the summer.
It got so hot we taped the kids together.
We got the boat in the water, and Eureka was overjoyed. What a sport!!!
Sometimes I would let the kids cool off by doing the dishes.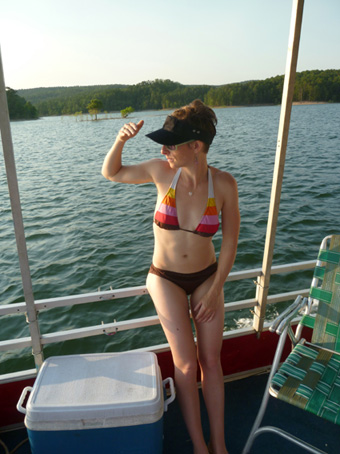 When you have a boat, the hot chicks start showing up.
Then we headed to NC to have some more summertime falls fun with Zac.
We were able to meet up with the Roorda's, taking Hope Roorda on her 10 year old grandparent adventure. They thought they were taking her on an adventure, I think it was the other way around.
Even Thomas showed up!!!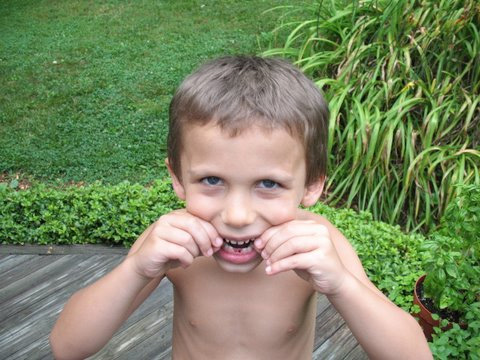 Zephyr knows if he loses his teeth in NC the payout is better. Smart kid.
The cousins got a horse!! Better than a ipod, 'cept you have to feed it.
Sometimes Zephyr loses his head.
Everyone heads to the mountains to cool off in the summer.
Like Zac needs to get any louder....
While the kids were gone, we turned this room from this......
...into a roller skating rink!!!!
Then it was back to the grind. The kids dropped out of school this year, so this was what the first day of homeschool looked like.