Then it started. And it didn't promise to stop. Then we got on the radio, and the news was bad. All bad. So we called up our trusty friend Joe, and he drove down with the van and trailer, and helped us get the boat out. About 10 minutes after the boat was out, it started pouring rain, and didn't stop for days. Guess what? The river went back into flood stage! Can you believe it?!??
September 2009. We are ready to try the float trip again. We had tried once before in the summer, but again, the river was in flood. We begged off school for the kids, and had 10 days to get as far as we could. We started in Camden, Arkansas on September 6th, and after a week on the river, got rained out and headed home. Here are a few pictures proving we did it.
This is Camden back in May
and this is Camden the day we started in September.
On the trip, I took a collection of photos of alligator logs. Look! It is an alligator!! Did it work? Were you scared?
Most days we managed to find a place to go swimming and clean up.
This is how you camp when you float down the Ouachita River. You pull over, and stay somewhere. Chances of seeing another human are1500000 to 35. Almost as good as the lottery.
Rear view
Front view.
This is what it looked like from the back bench. Imagine. Zac on the solar troller (=silent), the kids singing or making kid like noises (constant) and the world sounding like nothing. It was pretty magical.
This was Eureka's view of the Ouachita River. She actually could have just been in the living room drawing, but occasionally she would look out and say something reflective like, "Do we go home today?"
Along the way, Zac's horn took a bite out of Zephyr's leg. We narrowly escaped losing the whole child.
This was one of the first landmarks we saw! Wow!!
This is what we looked at. Mile after mile. Day after day.
The kids, playing in the sand while Zac supervises.
After a long day of hanging out on the boat, we would all sleep so good (unless the mosquitos were bad, which was the second half of this trip)
You can see here where the watermarks were in the tree from the flood back in May 2009. Oy vay, I am glad we were not "floating" down the river. It would have been more like careening.
This is the kind of abode you just wouldn't find in New York City. You know?
This is the circus timeshare.
This is one way to control erosion.
People were partying.
Bob and Karen came to see us one night, they met us down in Moro Bay State Park and we all camped out together. The following morning we took them out for a solar breakfast cruise.
The kids were ecstatic to be back on land for a night.
Bob, filling his heart with solar love for southern Arkansas.
Everyday Zac and the kids were taking water samples.
The tests came back positive. The kids are cute.
Early morning barge coming around the bend
Close up, there is no denying. That thing is cool. And loud! And the foghorn made me jump out of my skin. I'm sure those guys that was sooooo funny.
The lock and dams were cool too. Except that time we ran into the wall. But Zac told me not to mention that. When the gates would close, we would play music and the reverb in that place! Woah!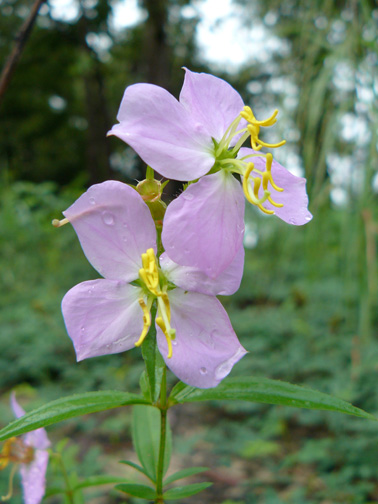 This flower was just trying to compensate for all the nasty mosquitos that bit us that night...
We made it down through the Felsenthal Lock and Dam, and that is where we pulled out. Day 8-106 miles. We were about 6 miles from the Louisiana border, but it just wasn't meant to be. The Ouachita River is one moody beast. I have a new respect for organized water travel.
My final advice is this. If you want your kids to sleep, take them on a float trip down the Ouachita River. They'll be tired. But only half as tired as you......