Summer 2006
from Arkansas to Maine
Annastasia and her family in Charleston, Mississippi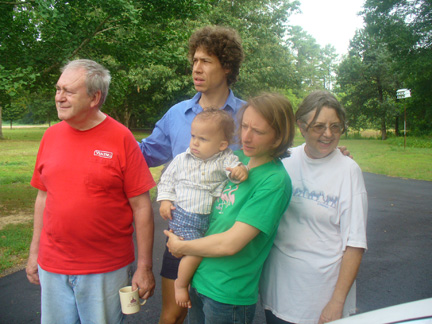 The Roorda/Smith Family Showdown in Gatlinburg Tennessee
Us, sporting our matching family T-shirts (now for sale on Ebay)
Free Accordion lessons to Hope, my niece
Maggie and Zephyr, the battle of the one year olds (don't trust them)
This is Dad taking the picture to your left
Yes! We were those people!!
Eureka and her grandma, up in the Appalachians
Hiking at Joyce Kilmer in North Carolina
Cousin Michael in the back there...
Help!! My parents are teenagers again!!!!
Too many family photos for this little guy
Get used to it, dude!!!
Eureka in her Greek dress
Hayley reminds Eureka of the many facets of lego's.
Eureka shows me her new hairstyling ideas
The Smith family 4th of July Festival at the folks house
Kid photo with Zac's granny
Zephyr and June, old buds...
Zoe walking the soon to be walking Spudly (thanks! Zoe)
Zephyr setting out on his first solo fishing expedition in N.C.
Zephyr tells a great story to his cousins
The hit of the summer was the book "Tractors"~Thanks Joyce!!
Swimming in N.C.
Eureka in Natural Tunnel State Park, Virginia
The chairlift down to that Natural Tunnel
Dinner with the Zoppe Circus Family under the bigtop in Tiffon, OH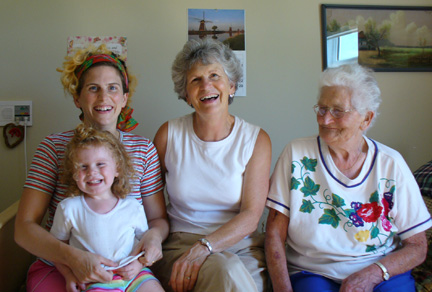 The Smith Roorda Vanderhill Zylstra ladies in Ontario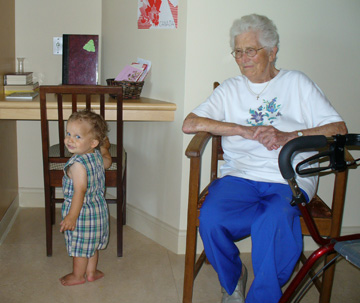 Too many days on the road.....
Zephyr dreams of grocery shopping (my own buggy....)
Camping at Clarksburg State Park, Massachusetts